Commissioner Executive Office Setting Desk & Optional Storage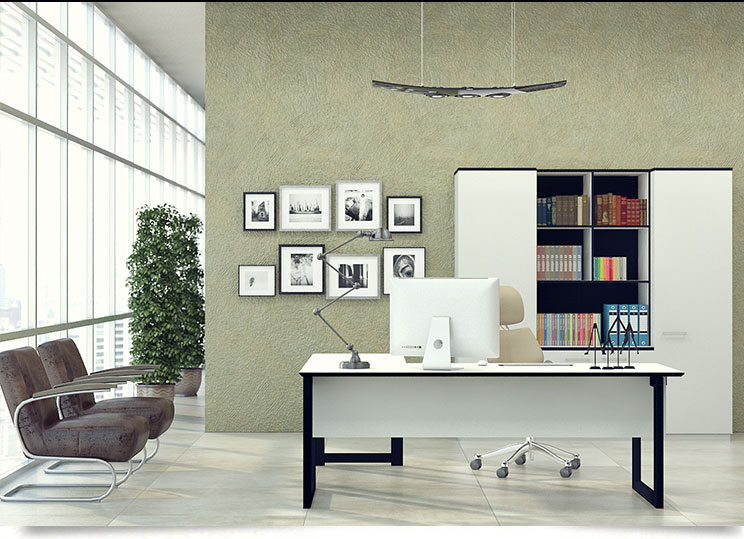 Complete High-End Executive Office Setting 
Andre-Charles Boulle (11 November 1642 – 28 February 1732) was the French cabinetmaker who is generally considered to be the preeminent artist in the field of fine furniture.Christened by his contemporaries as "the most skillful artisan in Paris," Andre-Charles Boulle's name is synonymous with the practice of veneering furniture and also specialized in floral marquetry in both stained and naturally colored wood.  Because of his craftsmanship and skill, Boulle was awarded the title of master cabinetmaker and sculptor to the King of France, Louis XIV, king of France. In 1672 the king granted him the royal privilege of lodging in the Palais du Louvre and he was commissioned to produce furniture for the royal court and dignitaries.Using traditional cabinet making techniques and crafting, we have developed the Ambassador Furniture Collection as a tribute to André-Charles Boulle and have blended modern styling with fine materials to produce this masterpiece just
as we believe Andre-Charles Boulle would have made furniture today for the modern workplace.The Ambassador Furniture Collection is not for anybody. These office settings are for the modern executive or government official
who has an eye for detail, taste for quality and an appreciation for the centuries of engineering and design which has evolved to create these contemporary masterpieces.
Fine Craftsmanship
Manufactured by skilled craftsmen this
furniture is made with techniques that
have been engineered over centuries
to ensure this masterpiece will endure
a lifetime of use.
Soft and Smooth Finish
Using only the best sealed melamine this
furniture has the warmth and feel of real
timber and detailed grain pattern yet is a
practical and durable work surface.
Environmentally Friendly
We support ecologically sustainable
manufacturing methods and seek to
preserve and conserve our Earth's
precious natural resources.
LED Back-lighting Kit
This furniture setting comes standard with the latest technology
in LED back-lighting. Kit is easy to assemble and is installed under the hutch. This transforms the furniture setting and in low light rooms, the furniture has a glow from a wide range of colours and creates subtle ambiance which brings the furniture alive.
Shipping Information
For full shipping and delivery information please visit our Shipping Information page.
Click & Collect

Some products may be eligible for Click & Collect depending on the products you are after and the location you are in. Stock availability may vary from state to state. To check the location of stock in your state, please use the shipping estimator on product pages to find out where items are located.
Due to OH&S regulations, customers will be notified of the warehouse address once their order is picked, packed & ready for collection. Please do not attempt to collect your order without receiving confirmation it's ready for collection.

Where you see the "Click & Collect Options Available" label - Please use estimate shipping feature to see if products are available for click and collect in your current location. If you would like to check stock prior to ordering, or need your items urgently - please call 1300 313 495 and we will assist you with your order right away.